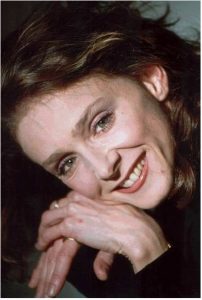 Codirettrice/Director/ international Teacher and Ripetitor
–Director
Ente culturale PROBALLET ITALIA e Company ARISTON PROBALLET Sanremo
–Principal guest and Collaborator
Compagnia ALBANO CONNECTICUT BALLET USA
–She is in the jury in danza GEF (Global Education Festival) and in a lot of Dance competitions and festivals across Europe .
-Director and Organizator:
1)PREMIO INTERNAZONALE DANZA GIOVANI CITTA' DI SANREMO
2)PROFORMAZIONE Professional dance training
3)PROBALLET2 – junior ballet company
4)PROBALLET SUMMER INTENSIVE – PULA CROAZIA
5)LOANO DANZA oltre… – ITALY
Contacts: Tel: 0039.339.836.8384 –
www.aristonproballet.com
proballets@gmail.com – sibrinarin@yahoo.it
http://www.aristonproballet.com/sabrina-rinaldi/
Info:
Born in Turin, she began classical dance courses at the school of classical dance directed by PertiVirtanen, and then moved to Paris she is a fellow at the Académie Classique de Paris directed by Gilbert Mayer (maître à l 'Opera de Paris) and she specializes at the Academy directed by Liliane Harlen at the Center Salle Playelle.
She finishes her academic studies at the Hungarian State Ballet Institute of Budapest directed by Imre Dosza.
She collaborates as professional dancer with choreographers:
Tierri Malandaine, Germinal Casado, Joseph Albano, Dinko Bogdanic, Kenneth von Heidecke, Miljenco Sparemblek, Marianne Fuchus, Patricia Neary, Marcello Algieri, Jean Luc Leguy.
She work as professional dancer in Companies:
-Principal and director Ariston Proballet Sanremo,
-Principal Dancer Connecticut Ballet director Jospeh Albano
-Solo Dancer Teatro Nazionale Croato Zagabria director A. Osmanović
-Solo Dancer Staatstheater S. Galles (Svizzera) director M. Fuchus
-Solo Dancer Staatstheater Karlsruhe director G. Casado
-Solo Dancer HNK Teatro Nazionale di Reijeka director J. Pustišek
-Ballet de Nancy direttore P. Dupont
Teacher and/o Ballet Master at:
-Opera Nazionale di LVIV – Ucraina,
-Ariston Proballet,
-Accademie de danse di Grasse Francia,
-Performing arts center Albano Connecticut USA,
-Scuola di stato di Zagabria Croatia
-Ballet HNK Ivan Zajc Rijeka Croatia
-TBS Sibiu Romania
Tournee/tours:
in tutta/in all Europa, Egitto, Croazia, Svizzera, Stati Uniti d'America, Tunisia, Russia, Ucraina…