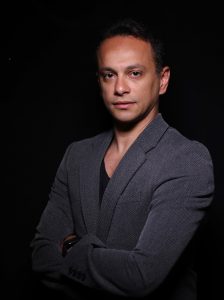 Graduated from the higher Institute of ballet with excellence. He had been the first dancer of the ballet institute company and performed with it in ballet Don Quixote and Spartacus at the Cairo Opera House, joined the Cairo Opera Ballet company and became principal dancer. in 2000 he won the first prize as the best Egyptian dancer in the ballet competition. he participated in many national and international competitions in Japan and Russia where he achieved a historical success as an Egyptian dancer ………. His repertoire includes leading roles in ballets like Spartacus, Zorba, Le Corsaire , Romeo and Juliet, Swan lake, The Nutcracker, Don Quixote, Hamlet …. Ahmed Yehia performed the role of basil with Julio Bocca in 2005 at Cairo Opera House … in 2013 Ahmed Yehia was honored by the higher ballet institute as the best Egyptian ballet dancer in the annual celebration which was held at Cairo Opera House ………. He was invited to take a part in gala concerts in Italy, Dubai, Romania, Germany, Serbia as well as principal guest artist in full length performances in historical theatres around the Europe. 
Ahmed took a part as judge in many International Dance competitions worldwide. 
Since 2017 Ahmed is member of artistic council of Ministry of culture of Egypt, representing ballet section.  Ahmed had received his Master Degree at Institute for Artistic dance, Belgrade, Serbia.
In early 2021 Ahmed has been appointed as Deputy Manager of Cairo Opera Ballet Company.